Riccardo Giuliano, Attorney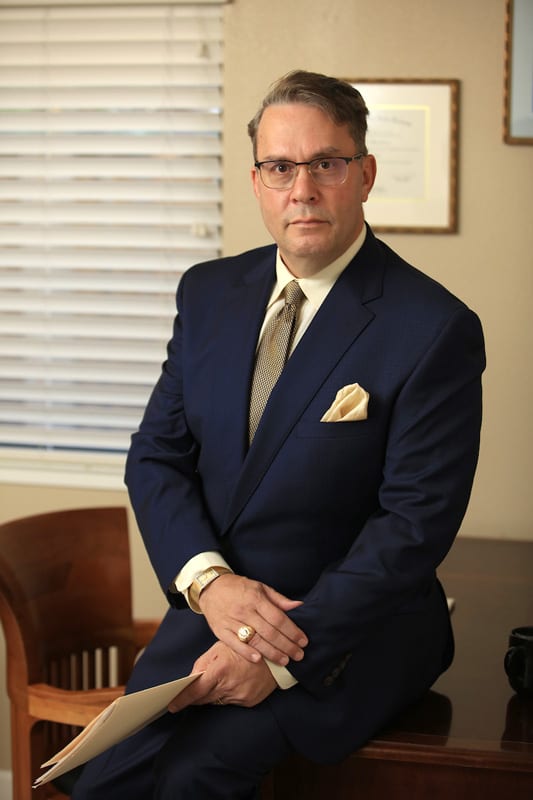 Riccardo Giuliano is trained in law and theology, having studied the law as the principled, beautiful and necessary expression of the created order. While rooted in an ancient understanding of the law, Riccardo Giuliano is highly trained to answer all of your modern legal questions with thoroughness and precision.
With an emphasis on helping you get a peaceful and just resolution, Riccardo Giuliano is prepared for any legal situation. He ranked first in his law school class, was managing editor of the prestigious law review, and has over two decades of legal experience in and out of the courtroom to provide skilled legal representation.
Riccardo Giuliano moved to California in 1995 and started his law practice shortly thereafter. Driven by a desire to help people in need, Riccardo is an active member of the community who strives to resolve complex legal issues for clients throughout Hollister, Santa Clara, Santa Cruz, Monterey, and San Benito counties.
With a reputation for providing straightforward, comprehensive, and knowledgeable counsel, Riccardo assists clients with a variety of legal matters including divorce, family law, DUIs and criminal defense, and wills and trusts. When he's not practicing law, Mr. Giuliano enjoys hiking, reading, being a foodie, technology, jazz and classical music, and travel.
Admissions
California, 1996
N.D. California District Court
California Supreme Court
Additional Education
M.A. in public policy, summa cum laude
Doctorate in theology, summa cum laude
Memberships
California State Bar Association
Awards and Recognition
Frequent lecturer on law and reconciling legal conflict
Recipient of university outstanding scholarship award and trial practice award
Graduated 1st in class
Managing Editor of law review
Contact an experienced California attorney today
Giuliano Law has served communities throughout central California for more than 20 years. If you need dedicated guidance for a family law, criminal defense, or estate planning issue, call (831) 372-4003 or contact us online to discuss your case with a skilled lawyer.