Experienced Child Custody Attorney in Monterey and Hollister Helps You Resolve Child Custody Matters
Finding the right custody solutions in Hollister, Santa Clara County, Santa Cruz County, and Monterey County
You don't stop being a parent just because your marriage is coming to an end. You still want what's best for your child – and California courts agree. Child custody laws in California are very clear about the fact that nothing is more important than the best interests of the child, including their health, safety, and welfare.
In the past, the mother was almost automatically awarded physical custody of a child after a divorce. Today, that is no longer the case. Equal or shared parenting is more common than ever before because the courts recognize that children thrive from continuing, frequent contact with both parents.
At Giuliano Law, we also believe that the best interests of the child are key and that both parents should be involved in their child's life. That's why our goal is to help you and your spouse arrive at the physical and legal custody arrangement that is best for your child.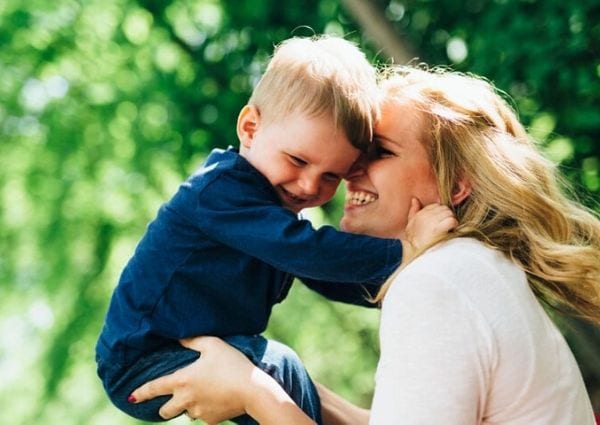 The best interests of the child are key
The court takes a wide range of factors into account when determining where your child is most likely to thrive, including:
Which parent is more skilled and experienced at raising children?
Is one parent unfit because of drug or alcohol problems or criminal behavior?
Which parent is more stable and has the better temperament?
Is one parent more likely than the other to allow the child to continue a meaningful and loving relationship with the non-custodial parent?
Has the child been living with a particular parent on a more regular basis?
Who can provide the most stable home environment?
Which parent is going to be most committed to meeting the emotional, moral, social and educational needs of the child?
These same factors should be taken into account when negotiating a parenting plan with the help of a knowledgeable California child custody attorney. And negotiating out of court is the best, most cost-effective way to proceed if possible.
Types of Child Custody in California
When you're going through a divorce, you know your marriage is coming to an end. If you have children, however, your role as a parent must go on. One of the most difficult aspects of any divorce is that you and your spouse will have to decide who will take custody of your children and the details regarding custody.
When parents can't come to a custody agreement on their own or with the help of a mediator, the divorce goes to trial. This means that ultimately a judge or jury decides who is granted custody of your children. Although they have the "child's best interest" in mind, leaving such important decisions about your family's future up to a stranger can be scary and stressful. For this reason, the more you understand about your options for custody in California, the better you can prepare for your divorce.
Legal and physical custody in California
In California, there are two types of custody awarded to parents after a divorce—legal and physical custody. Legal Custody gives you the legal right to decide on issues related to the child's health, education, and general welfare, such as choosing their doctor, where they will go to school or whether they will attend church.
Listed below are the two types of legal custody:
Sole legal custody. Sometimes legal custody is granted to just one parent. In California, this only occurs if it is in the best interest of the child, or the parents are incapable of making decisions together.
Joint legal custody. This is common in California and means that both parents share the responsibility of legal custody. Parents who share joint legal custody are expected to work together to make important decisions about their children.
Physical custody refers to the parent the child will live with. The two types of physical custody include:
Sole physical custody. This means the child lives with one parent and the court outlines the details of the visitation time with the other parent.
Joint physical custody. This means the parents share physical custody and the child's time is divided equally between the two.
In California, it is recommended that parents share both types of custody. However, this is not always possible.
Developing a comprehensive parenting plan
It's important that your child understands both parents want to do the right thing. We can guide you through developing a parenting plan that takes into account the following key issues:
The schedules of both parents
How much time your child will spend with each parent
Visitation
How you will make joint decisions about important matters in your child's life, such as education, religion, medical needs, extracurricular activities and home life.
Our custody attorney in Monterey and Hollister can help you do what's best for your children
Whether you need legal guidance to develop a parenting plan or require representation in a child custody dispute, Giuliano Law is your advocate in Hollister, Santa Clara County, Santa Cruz County, or Monterey County. To schedule a consultation and discuss your needs, please contact us online or call us at (831) 372-4003.
EmailThis field is for validation purposes and should be left unchanged.